A (Printed) Bridge Over Dutch Water
A world first, a turning point for architecture, a first step toward a revolution for construction. No small claims, and yet they are linked to a single, seemingly simple piece of everyday infrastructure – a bike bridge. Located in the leafy Dutch village of Gemert, in the Netherlands, this bridge has just made the history books, and could mean much for the future of construction.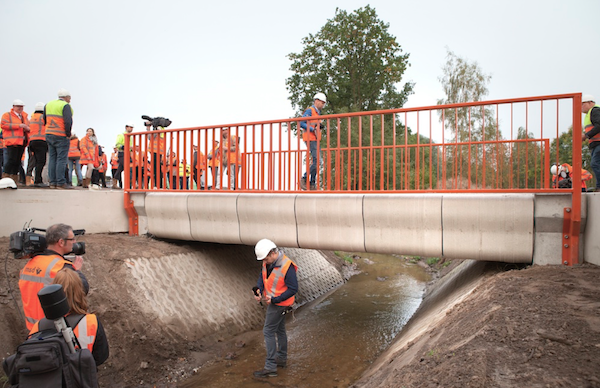 Concrete Facts And Figures – Can 3D Printers Make Us More Efficient?
377 million metric tons of CO2 are unleashed into the fragile atmosphere each and every year by concrete alone. This staggering figure represents 4.5% of all global CO2. If that weren't depressing enough, the built environment is a dramatic polluter of our natural world – contributing to 50% of all climate change gases, 50% of landfill waste and 40% of all drinking water pollution. Something has got to give – like many realms of modern living the green answer must come quickly and it must be workable.
Introducing The World's First 3D-Printed Bridge
If anywhere in the world could make the news for an innovative bike bridge, it's unsurprising that it's a region in Holland – after all, this is a place where more than 13 million bicycles are rode – a figure that accounts for almost one per person.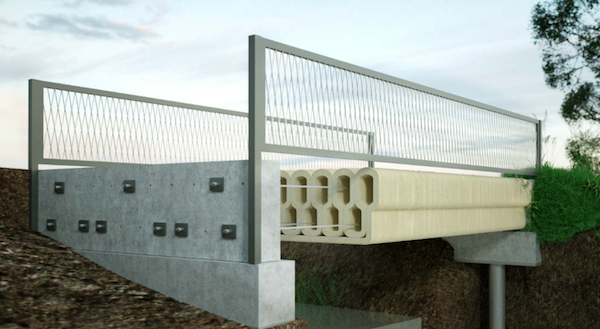 Commissioned by the province of North-Brabant and spearheaded by the company BAM Infra, the 26-foot-long, 12-foot-wide structure was created using 3D printing additive manufacturing technology by adding 800 layers of concrete, reinforced with steel cables.
Demanding 3 months printing time and a team of determined academics from the Eindhoven University of Technology, this one bridge is offering answers aplenty when it comes to energy-intensive traditional construction.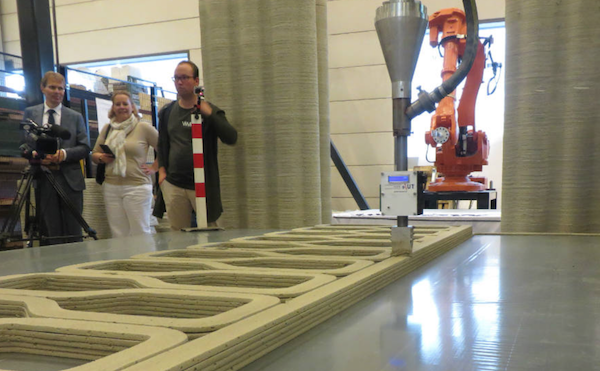 "The bridge is not very big, but it was rolled out by a printer, which makes it unique. The printer deposits only the concrete where it is needed, which decreases the use of cement. This reduces CO2 emissions, as cement production has a very high carbon footprint".
Theo Salet, Professor of Structural Design at the Eindhoven University of Technology
The construction process required far less cement than is required usually with traditional techniques, and despite the three-month project timeline reflecting average timescales, the researchers believe that their approach could, one day, lead to a process around three times faster than the current, established methods.
"As it is a 'world's first,' the developers did not take any chances and tested the bridge by putting a load of 5 tons on it, which is a lot more than the load the bridge will actually carry".
Theo Salet, Professor of Structural Design at the Eindhoven University of Technology
Where Next & What The Future Holds?
The future is bright, as others have looked onwards at this achievement it seems only a matter of time before big businesses begin to explore the implications of this project in architecture and construction. Leading the progress, front and centre, will no doubt be Eindhoven University of Technology.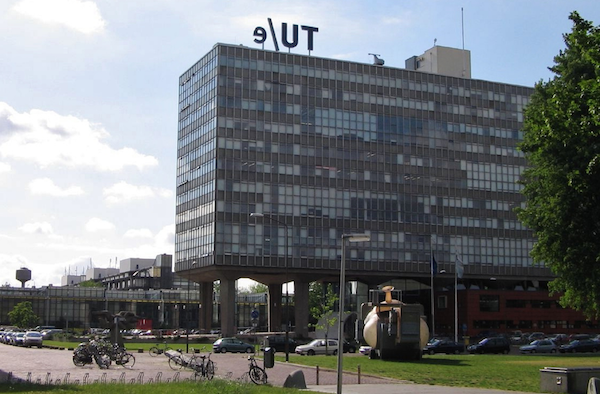 The team at Eindhoven University of Technology aren't ones for resting on their laurels – this is an academic institute that is rewriting what we know about ancient Greek Theatres, and that's previously been heralded for creating a solar-powered car of the future (that actually hands electricity back to the grid). Now? They're setting their sights on even bigger and better 3D printed structures of the future. Already the team are involved in a project to print five inhabitable houses – something that illuminates the scope of 3D printing beyond environmental concerns.
—
This is a guest article to 3DNPD. What are your thoughts about 3D printing bridges? Let us know in the comments.